"This is well worth a look if you have any interest in Spaghetti Music and or Dub. Chopper Franklin's latest project is a combination of the two so as far as I'm concerned it can't go far wrong. The single is great and the production is top notch, I can't wait for the rest of it …Brilliant." Spaghetti Western Daily
"Chopper Franklin has had a storied career working with the likes of The Cramps, Spahn Ranch, The Mau Maus, and Wanda Jackson, along with cultivating the hellbilly style of bands like Heathen Apostles, Phantom of the Black Hills, and more under his Ratchet Blade Records imprint. Now, he has revealed the first single from his forthcoming album, Spaghetti Western Dub No. 1, which sees him further pushing genre boundaries infusing dub/reggae stylings into the arid and evocative soundscapes of Spaghetti Western inspired alt. country." ReGen Magazine
"Spaghetti Western Dub" Album from Chopper Franklin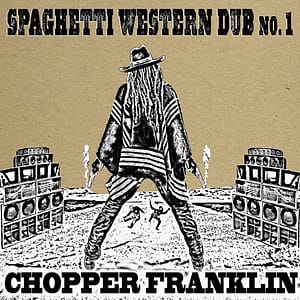 Get ready to embark on a sonic journey like no other as rock & roll veteran Chopper Franklin releases "Spaghetti Western Dub No. 1", a groundbreaking album that fuses the vast, arid landscapes of Spaghetti Western music and the deep rhythms of Dub Reggae. The single "The Scorpion Says DUB" will be out 11/17/23 and the album will have a January 2024 release date date.
In the spirit of the Clash, Bad Brains' and Public Image Limited's potent brews of reggae and punk, Franklin takes his original Spaghetti Western compositions and remixes them with the bass-heavy rhythms and echo-drenched soundscapes of Dub. This fusion of styles is like nothing you've ever heard before, and it's all happening on Ratchet Blade Records.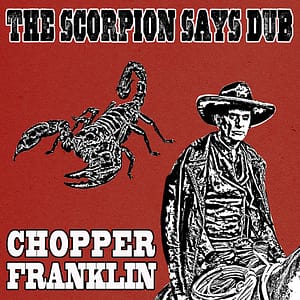 Known for his relentless energy and innovation, Chopper has played with legendary bands and artists (The Cramps, Wanda Jackson, Nick Curran), as well as creating his own projects, often pushing the boundaries of musical genres. "Spaghetti Western Dub No. 1" also features the epic vocals of Chopper's Ratchet Blade Records labelmates Mather Louth (Heathen Apostles) and the Phantom of the Black Hills (hillbilly/thrash outlaws). They've sang on genre-bending songs like "The Scorpion Says Dub" (the album's first single), "Blood, Tears and Thunder Dub" (a tale of a good man forced into an outlaw gang) and "The Ghost of a Believer Dub" (a story of a good romance gone bad) that transcend boundaries and invites listeners on an unforgettable journey.
The "Spaghetti Western Dub No. 1" album will be released on Ratchet Blade Records, a label known for its dedication to unique and innovative music. With an impressive roster of artists who push boundaries and challenge expectations, Ratchet Blade Records is the perfect platform for this innovative musical experiment.
Contact
info@spaghettiwesterndub.com
Los Angeles, Ca. 90026, USA